The world looks a little bit different at the moment, doesn't it?
If you are looking for an activity and a GREAT physical outlet for yourself or your child – especially right now when it seems like most other things are paused or just not possible – then you should definitely consider karate at Karate Life Studios. This blog post covers all of the updates and changes we have made to keep our community safe, so read on if you would like to know what karate looks like RIGHT NOW!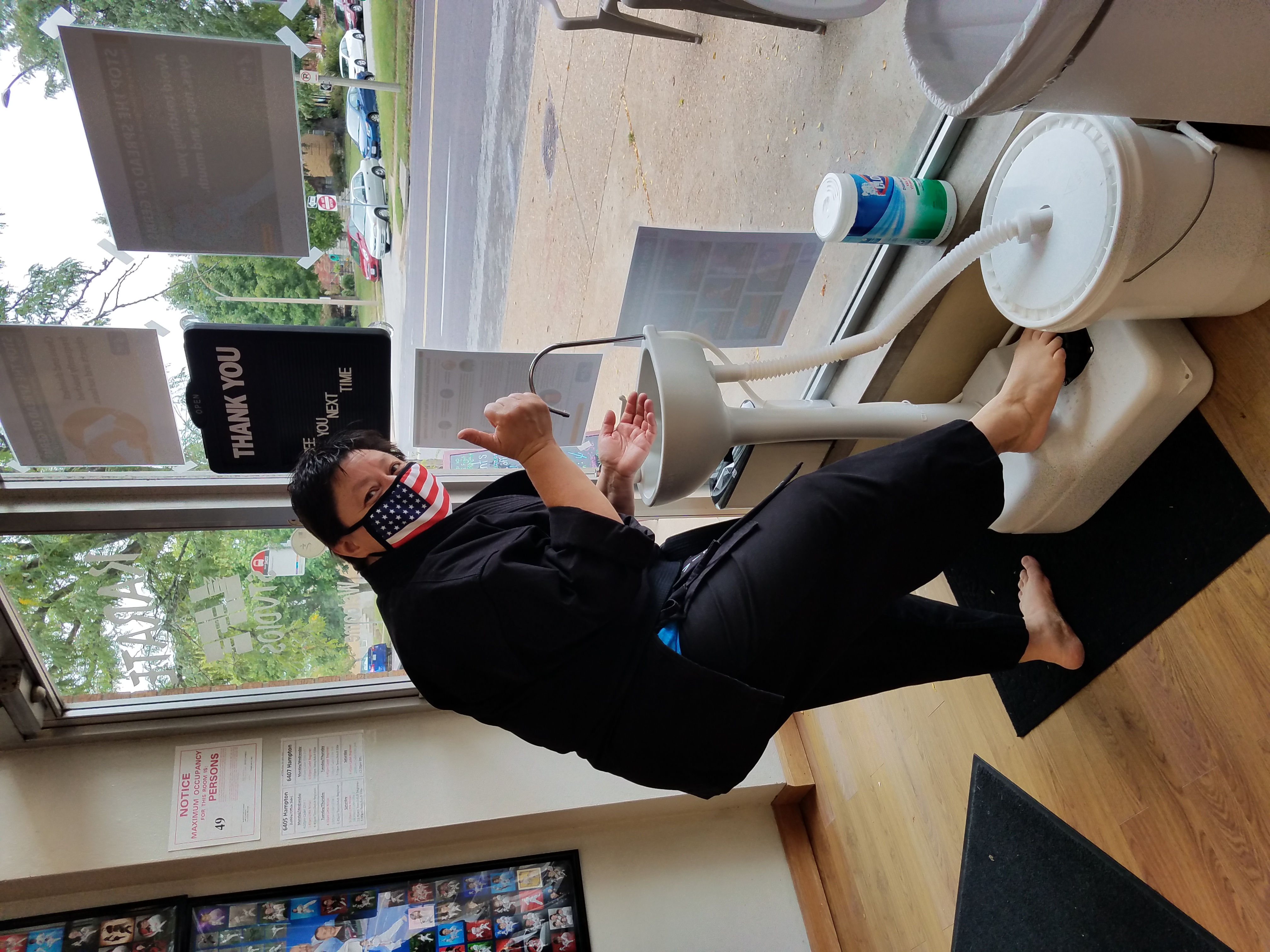 New Offerings Include ONLINE Karate Classes
At Karate Life Studios, we are working hard to protect our students, families, and staff while still providing the best Martial Arts instruction for ages 4 to adult in the St. Louis area! The biggest change, and our sharpest learning curve, has been learning all about offering Zoom classes. We are so very grateful for the patience of our families and students as we tried out different computers, microphones, internet solutions, and camera positions until we hit on our current set up. It is important for us to make sure ALL of our families are comfortable taking classes at KLS and we know for some, that means taking class at home! We finally found a process that allows us to teach our in-person and online students at the same time and is as close as possible to having our online students FEEL like they are here.
In-person Classes are Different but Still AWESOME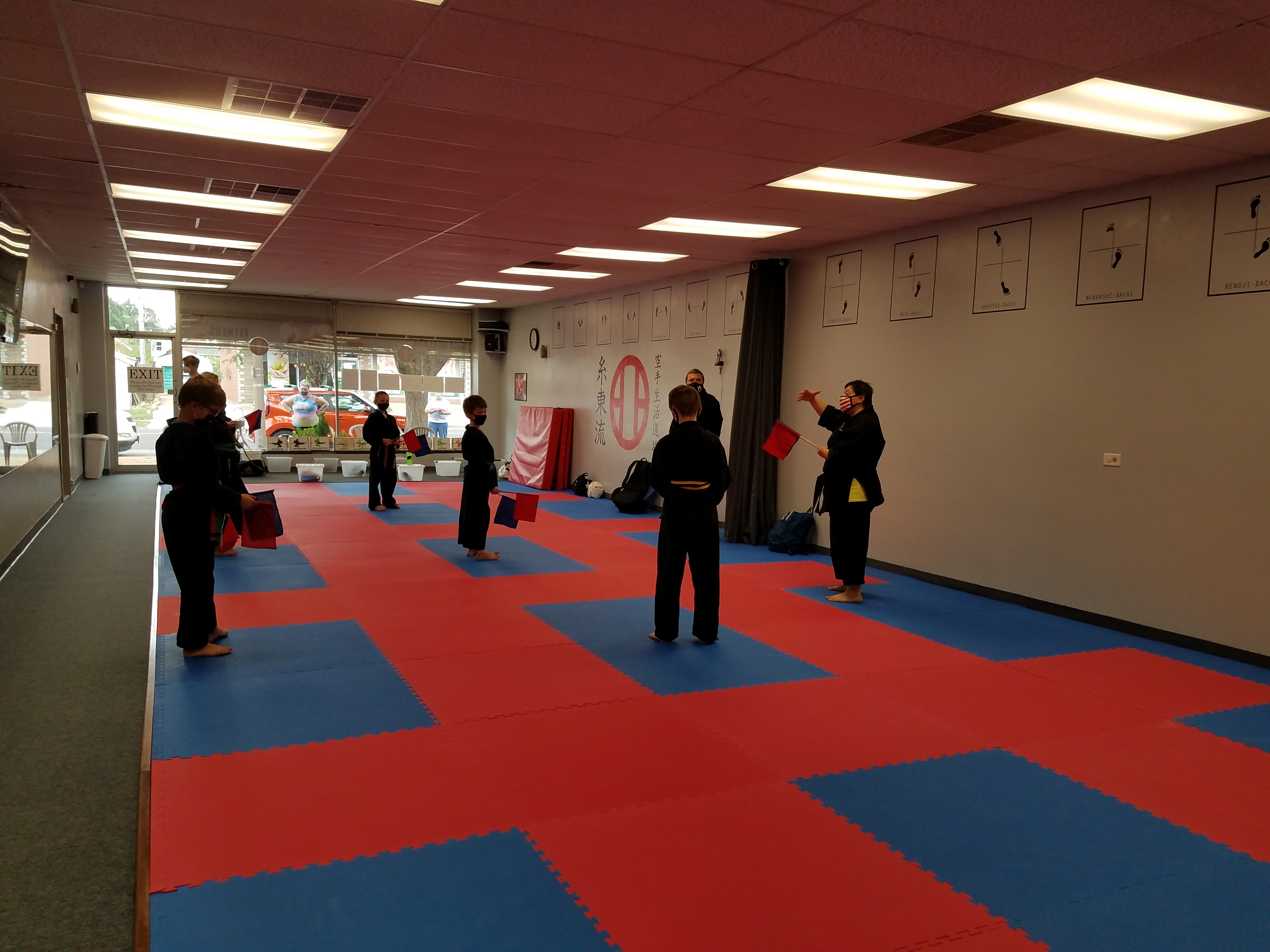 If you are coming for in person classes, the Karate Life Dojo has been updated to promote social distancing and there are some things you might notice when coming in for a class:
Class sizes are small! It is a fantastic time for our shy kids to really find their voices and hit a stride.
Contact drills have been temporarily eliminated. All sparring exercises are done with distanced partners to prevent close contact.
We purchased portable sinks so that all students and staff can wash their hands with soap and water right inside the door instead of trekking to the bathrooms.
All students and staff have their temperature taken with forehead thermometers after hand washing.
Students 9 and over are required to wear masks during class and you will see many of our younger students choosing to wear them as well!
Students' shoes, socks, and personal belongings go into a closed bin during class.
Students receive hand sanitizer before leaving the dojo.
Our bathrooms and drinking fountains are also closed except when necessary – all part of having young students!
Sensei Stein redesigned the mats on both sides to indicate where students need to stand during class to remain 6 feet apart.
Currently we are having parents remain outside during class. As much as we miss having our parents inside to encourage their kids, the Youth Sports Guidelines from the city of St. Louis do not allow parents or spectators in the same air space as athletes. We revisit updated guidelines often and can't wait to get you all back indoors when we are allowed to!
And it's not just what you SEE that has changed.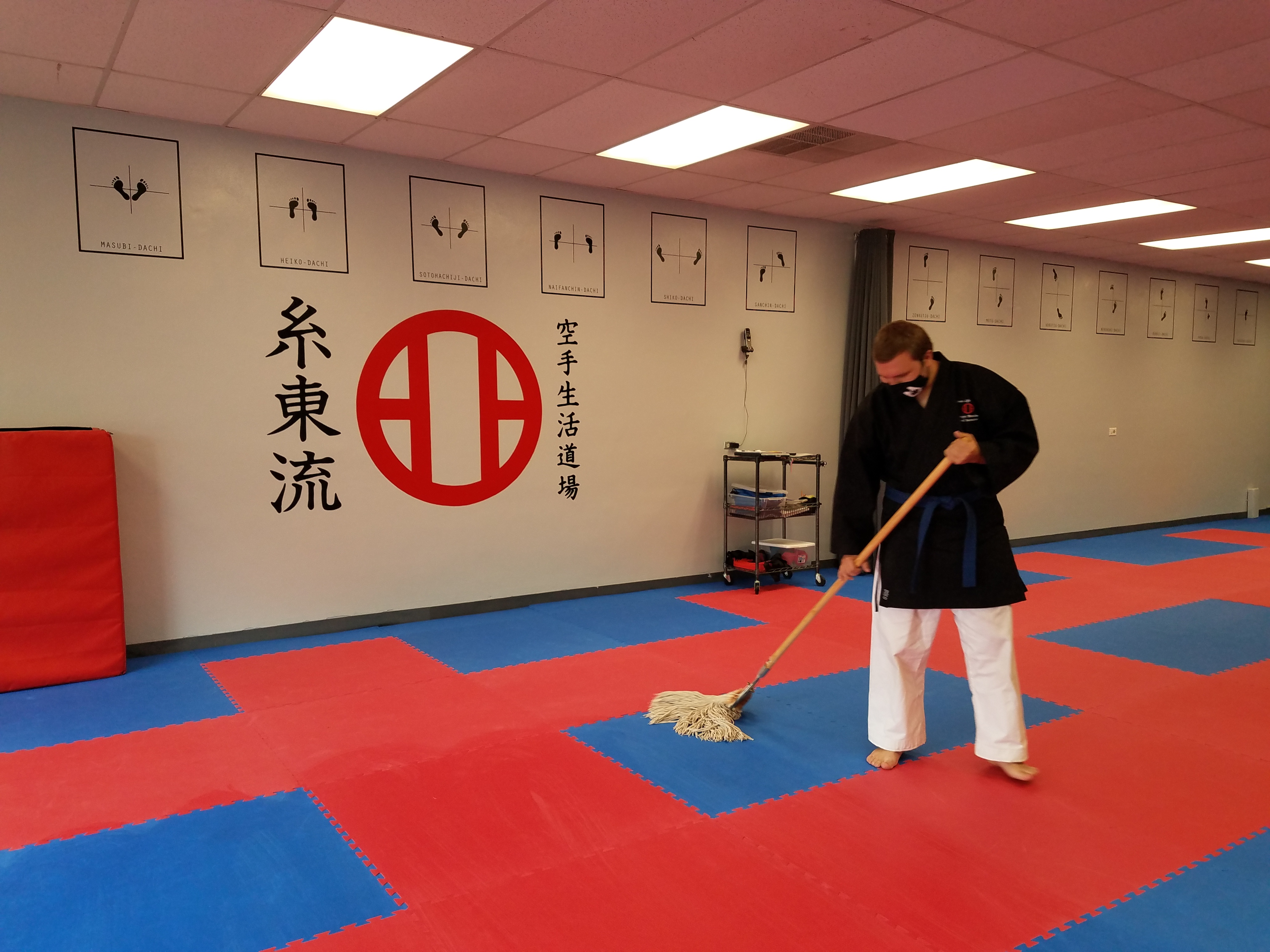 Behind the scenes, there is a LOT more work that goes in to keeping everybody healthy! Our class schedule has been reduced and right now we only run one class per side. There is a break between classes that we use to bleach mop the mats and spray down the bins and high-touch surfaces with 70% alcohol. Student movement is limited between the two sides of the dojo to reduce shared airspace.
These precautions do not apply only to class times either – all our events are run with a similar level of care. It has been a learning process but each of our instructors has done a great job adapting so we are prepared to handle karate classes, social interactions, mealtimes, and even some awesome games. If you have ever considered karate, now might be the time!