Reach Your Goals With Our Expertly-Designed Adult Karate Program!
For students 13 years and older, we offer a full suite of Karate training classes. Our curriculum stays true to the Karate Life Studios goal of building confidence and capability, and includes high-level techniques and training to bring even newcomers to black belt level! If your desire is to compete in Karate, train in self-defense, or to bring your physical fitness to its peak, Karate Life Studios has the program for you! Just fill out the form on your screen to learn more about our Adult Karate program, and see why we are one of the top studios in Saint Louis!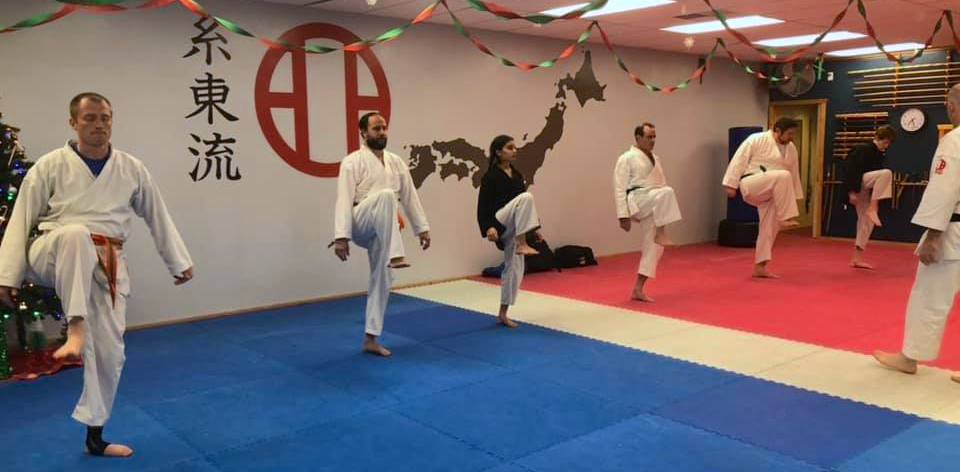 Expert Karate Training
Our instructors are some of the most talented in the Saint Louis area, and are experienced in working with students of any age or skill level. If your goal is to:
Reach Peak Physical Condition
Become a Competitive Karate Practitioner
Learn Advanced Self-Defense Techniques
Build Self-Esteem and Physical Ability
Karate Life Studios can get you there! Our Adult Karate program has been perfected over years of implementation, and has produced numerous Karate users that have gone on to practice at the competitive level! We are confident in our ability to give you the Karate training needed to achieve your goals, while providing a friendly, supportive atmosphere that will keep you motivated and going strong!
Staff That Is Ready To Help
Any questions or concerns can be brought up to Karate Life Studios's professional staff. Our studio is here for you, and is ready to do whatever it takes to help you achieve your Karate goals! We provide flexible schedules and accommodations for any students who need it. At Karate Life Studios, we guarantee
A Welcoming Atmosphere
A Safe Practice Space
A Responsive, Caring Staff
A Team of Professionals
We pride ourselves in being open and adaptable. Any student willing to learn Karate will be welcomed into our studio and given all the training they need to achieve their goals. At Karate Life Studios, we are here for YOU!
So What Are You Waiting For?
Our Adult Karate program is a great way to build strength, confidence, and Karate prowess. Join up today and begin your journey down the path to Karate mastery!